Quality Team That Adds Value
At Fortis, we have a collegiate environment that celebrates diversity. We are a team-based organisation, and it is essential to our business and to our success that everyone feels trusted and part of the team.
We embrace diversity and inclusion because it is the right thing to do, and we understand that they are vital to our success. Broadening our capabilities by leveraging diverse backgrounds and experiences is how we best serve our clients. As a global organisation, we need a global team of professionals, each bringing their unique perspectives to bear.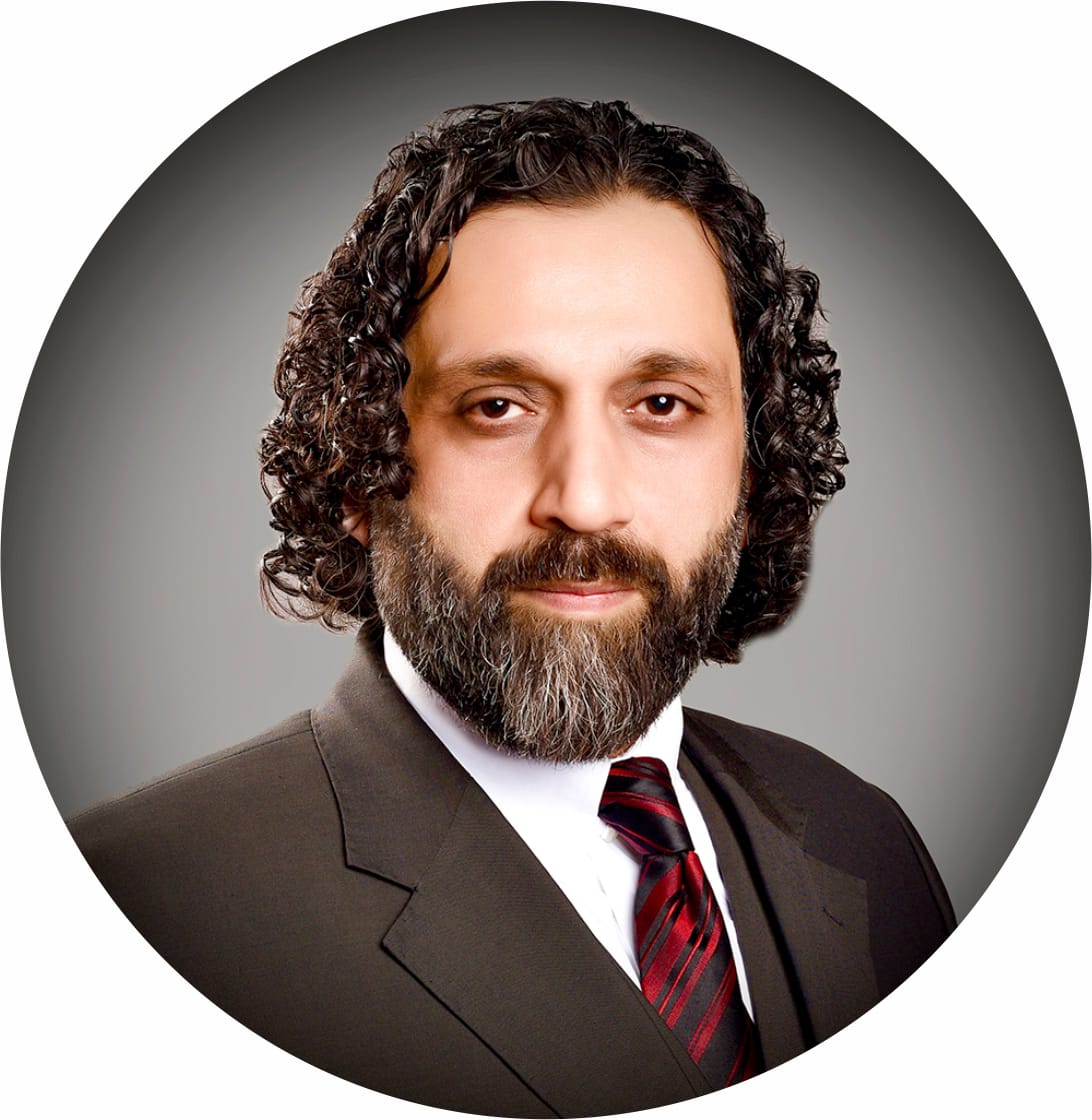 Tariq Ateeq
Tariq is a co-founder and Managing Partner at Fortis Auxilium, and together with the executive team is responsible for the strategic direction of the firm. He is a quantitative risk professional and qualified accountant with over 25 years' international experience gained as an external/internal auditor, and an information technology and risk consultant.
Before joining Fortis Auxilium, Tariq held senior management roles in internal audit functions of global banks. His experience includes: leading, developing and managing multicultural teams; executing complex and technical multi-functional international assignments; implementing transformational changes; identifying synergies during complex merger transactions; and managing relationships with senior stakeholders including executive management and board members.
Tariq has deep understanding of internal audit and risk management practices including financial and risk model reviews. He is a qualified Chartered Certified Accountant and holds MScs in Information Technology (Southbank University) and in Risk Management/ Financial Engineering (Imperial College, London).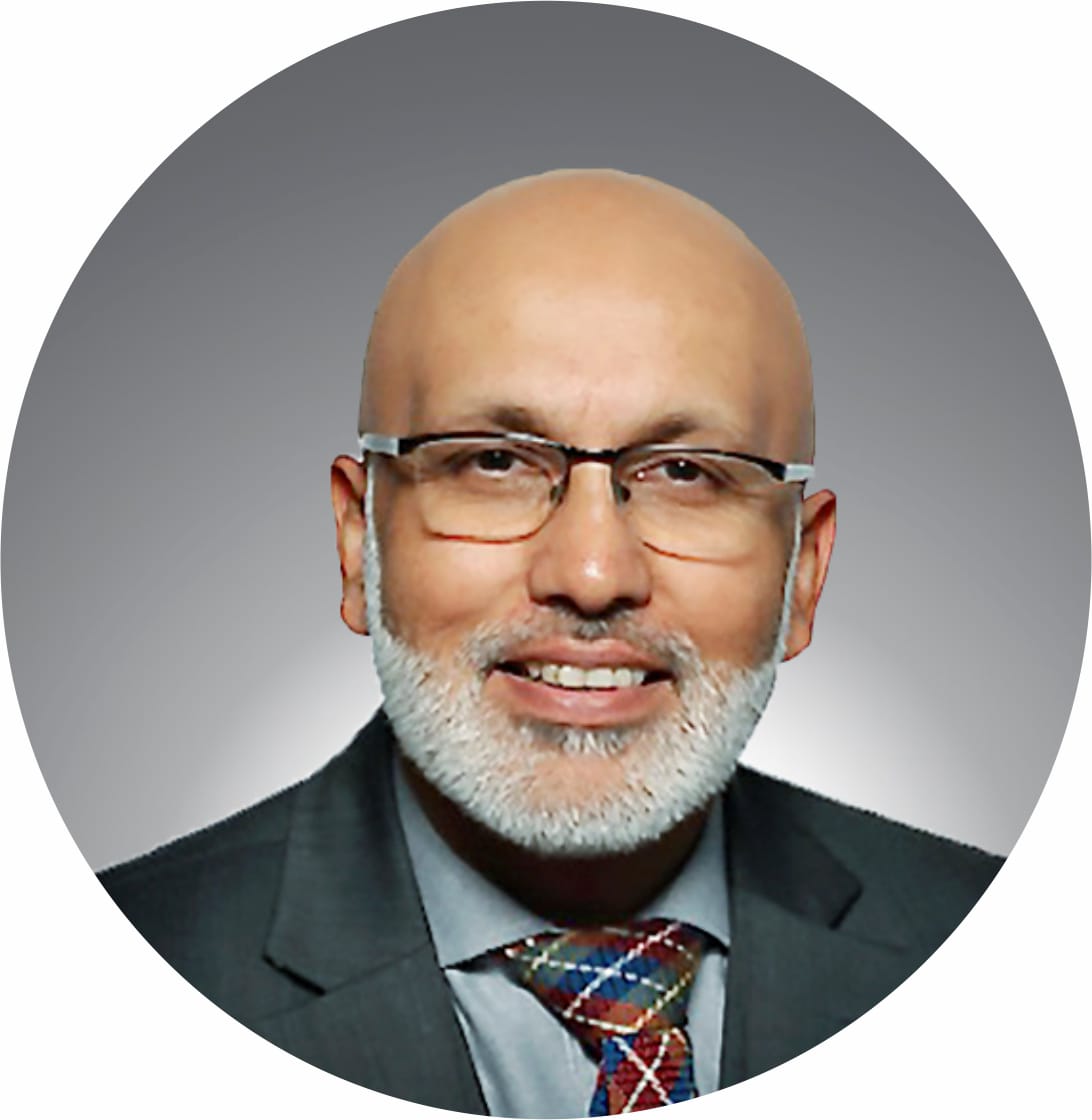 Zafar Hasnain
Zafar is a co-founding partner at Fortis Auxilium based in Dubai. He is CFO of the firm and is focused in developing consultancy practices concentrating on second and third line assurance.
Zafar has over 25 years' experience of leading teams in finance, treasury and internal audit in major multinational companies. He has successfully lead multi-disciplinary internal audit teams specialising in risk, finance, treasury and corporate banking in major international banks. Before joining Fortis Auxilium, Zafar was a Finance Director of an international scientific and research company where he lead a business transformation project which overhauled the financial control environment and risk governance processes.
Zafar brings practical experience and extensive knowledge of corporate governance, treasury, finance, internal audit and risk disciplines and practices. He is a qualified Chartered Management Accountant and holds memberships of Association of Corporate Treasurers (AMCT), Association of the Chartered Institute of Bankers (ACIB) and a Foreign Exchange Diploma from the Association of Cambiste Internationale.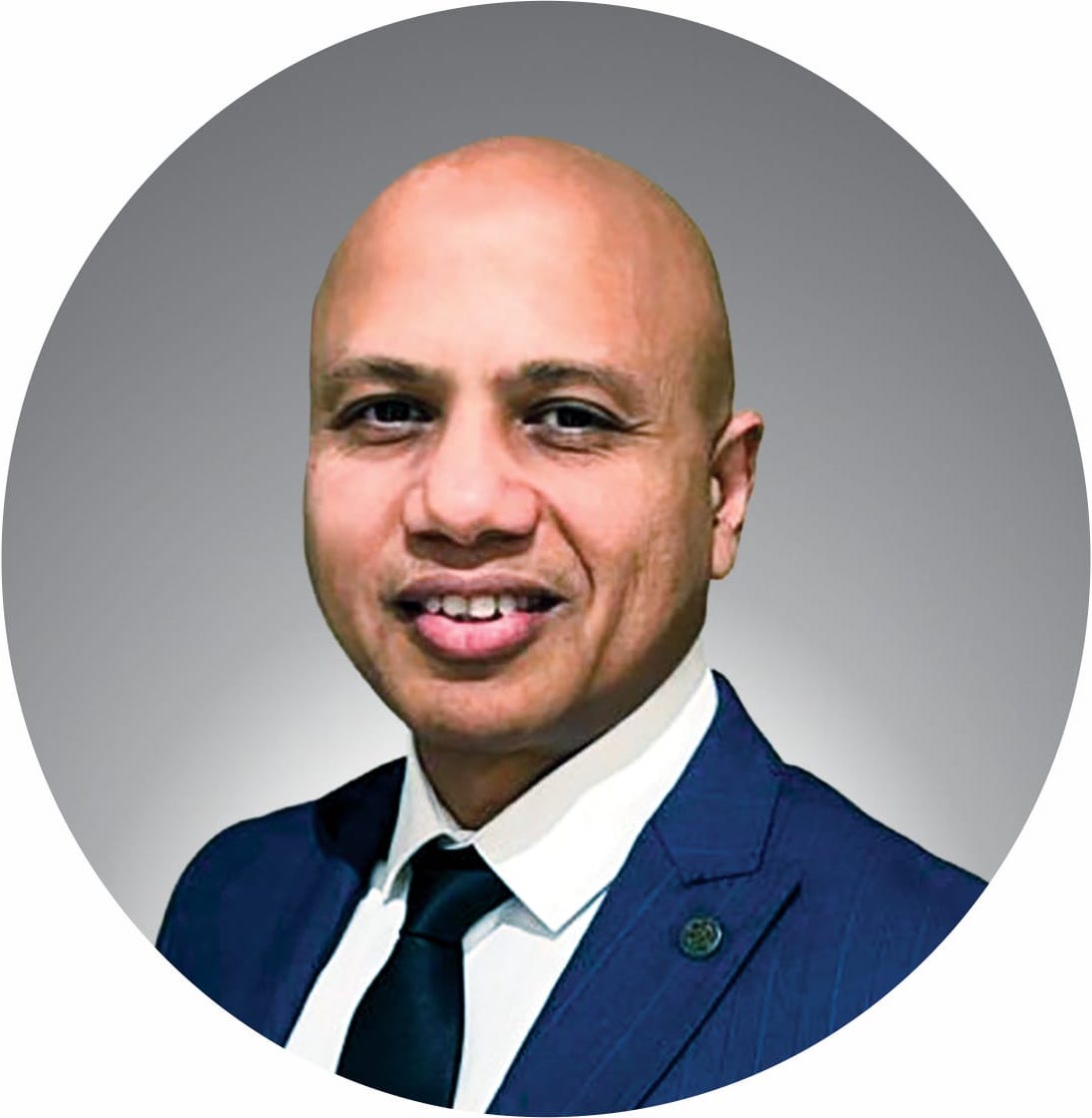 Aasim Khalid
Aasim is a co-founding partner based in the Republic of Ireland. He is CTO at Fortis Auxilium responsible for developing the Information Technology and Data Analytics consulting practices the scope of which includes complex information technology and security, change management, business transformation, data analytics and digital transformation programs.
Aasim has over 25 years' experience in developing software for start-ups, including: mobile applications; e-commerce solutions; accounting, risk & assurance management and information systems. He has successfully managed information technology and digital transformation programs involving blockchain POC solutions, smart contracts, DApps development, data migration and project management.
Aasim is a Microsoft Certified Professional holding several professional certifications in data management and analytics, database administration, SQL and windows servers. He has B.Eng (Hons) in Aeronautical Engineering and holds an MSc (Hons) in Information Technology from Sheffield University.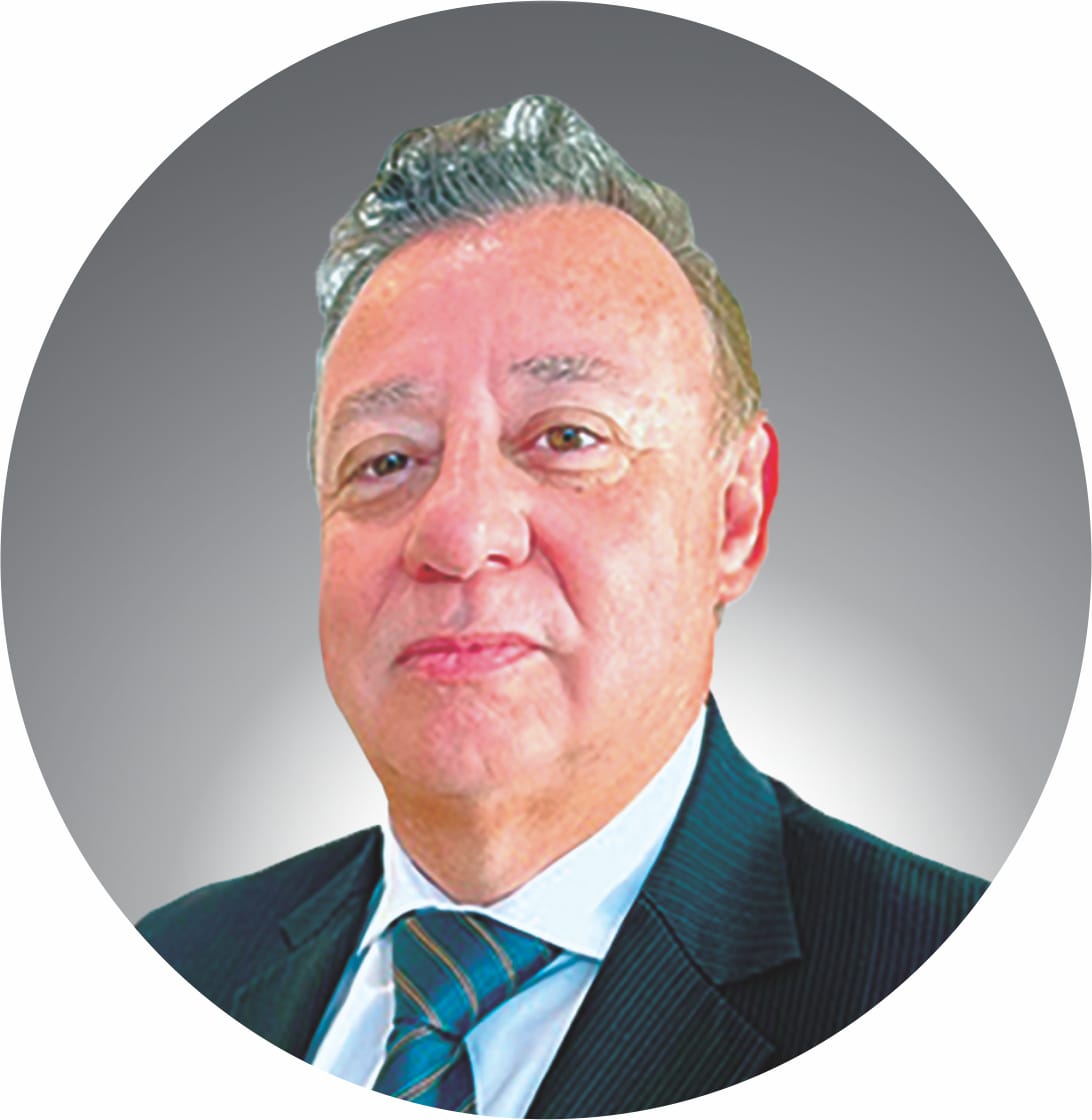 Jonathan Mortell
Jonathan is Partner, Business Consulting at Fortis Auxilium and brings extensive experience of the Middle Eastern market in corporate lending, credit risk management, strategic planning and change management. He has over 30 years' experience of working in global banks in the fields of corporate lending and strategic planning and has successfuly led customer facing relationship management teams to deliver challenging sales and profit targets.
Jonathan has previously held positions as Head of Lloyds TSB Corporate Banking for the Middle East based in Dubai, UAE and was SVP, Head of Corporate Customer Strategy & Tactics at Riyad Bank in Saudi Arabia where he led a cultural change project which shifted the focus of the bank's 120+ relationship managers away from a sales-volume culture to a Return on Asset value added proposition for the bank's $26bn corporate loan book.
Jonathan is an Associate of the Chartered Institute of Bankers, holds a B.Sc. (Hons) in Financial Services and is a Certified Islamic Finance Executive.
He has unique insight into negotiating and structuring conventional and Islamic finance transactions for the benefit of clients and has access to Middle Eastern banks with appetites for both medium and long-term project funding.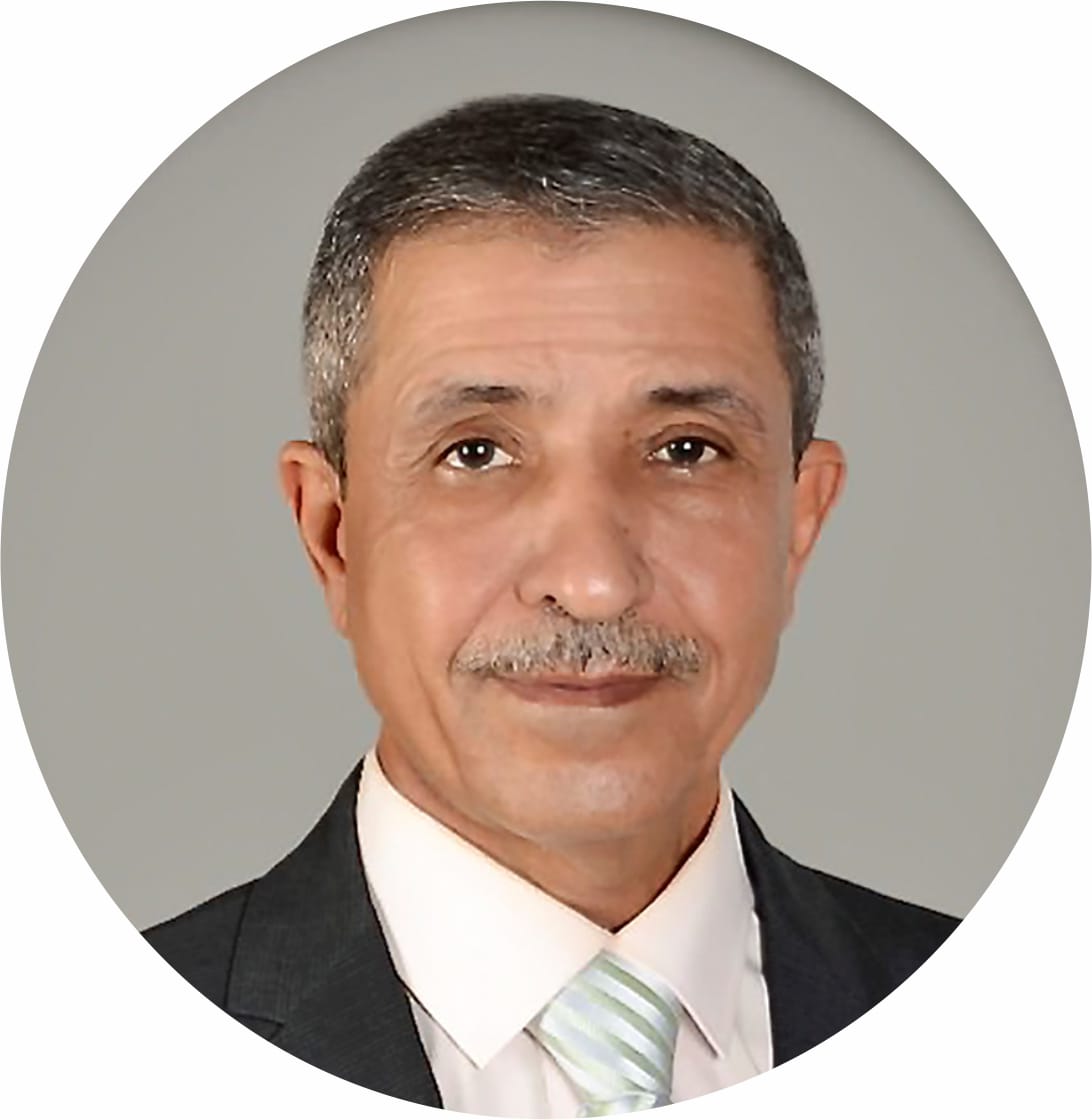 Saad Mohammed Al Hader
Saad is our Middle East regional partner, based in Riyadh. He has over 30 years' experience with the last 20 years at senior executive level overseeing functions ranging from Compliance, Anti-Fraud, Asset Protection, Loss Prevention and Corporate Security in major Middle Eastern banks.
He is our fraud prevention subject matter expert (SME) and has comprehensive understanding of fraud prevention infrastructures and tools and has significant experience of project managing fraud detection & prevention assignments.
Saad has worked closely with the national regulator and contributed to their 1996 and 2007 Safety and Security manuals. He is an expert fraud investigator and has successfully investigated high profile fraud cases. Under his supervision financial institute have reduced fraud losses by up to 70 percent.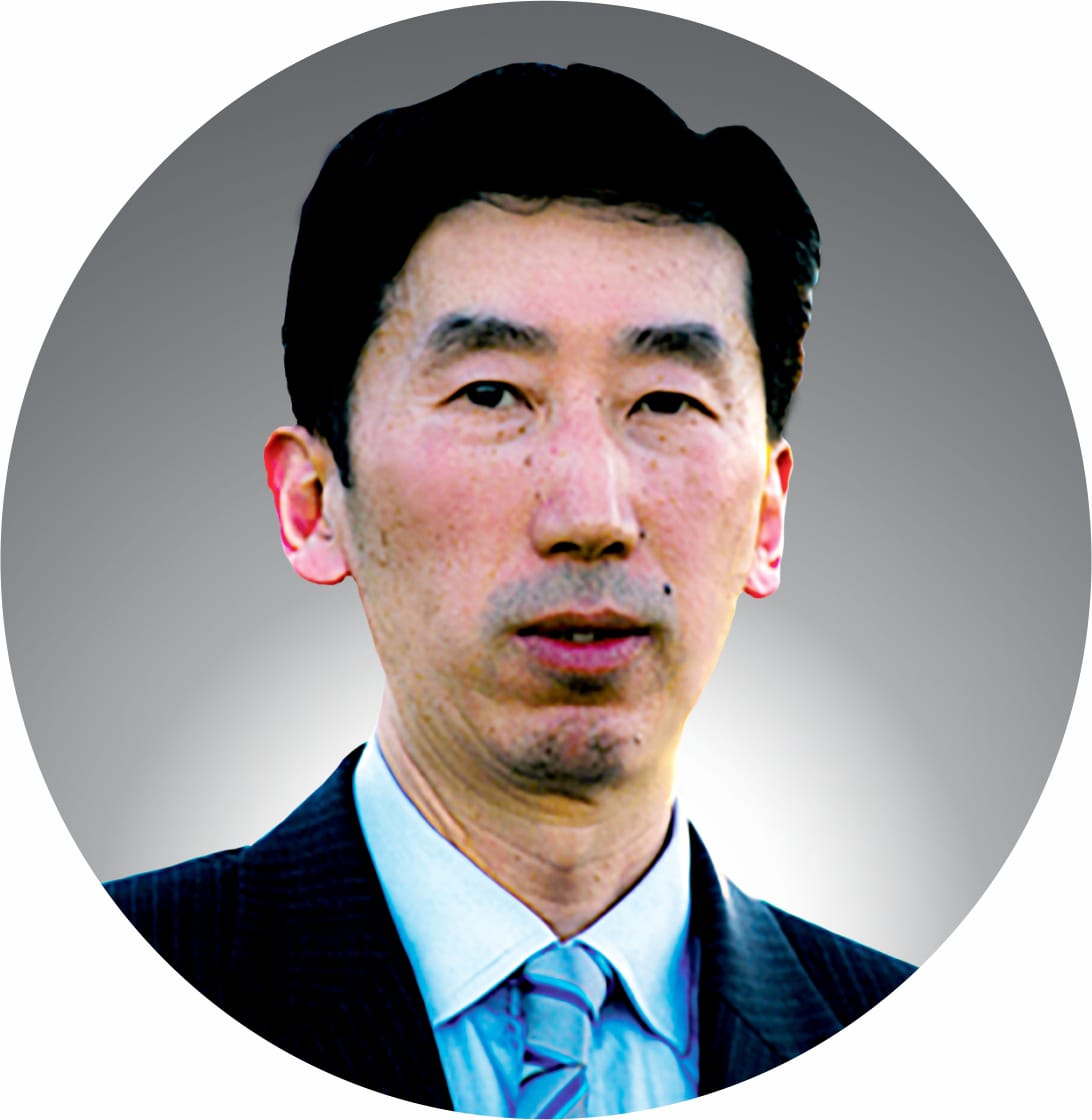 Leiping Wu
Leiping is an experienced consultant and internal auditor with over 20 years' experience of banking, capital markets and consulting. He has worked in complex global financial institutions including Barclays, Credit Agricole Corporate and Investment Bank (CA-CIB), Bank of America Merrill Lynch and Deutsche Bank.
Before joining Fortis Auxilium Leiping worked for leading consulting services (Deloitte and Accenture) advising clients and delivering high profile projects for investment banks, exchanges, clearing houses and high frequency trading firms. More recently, Leiping has advised clients on a variety of compliance and regulatory subjects which were critical to the success of these financial institutions.
Throughout his consulting career, Leiping led and delivered compliance, risk and internal audit projects covering a diverse range of areas such as market surveillance, compliance monitoring, compliance risk remediation programmes, annual control reviews, capital market and treasury audits, corporate governance reviews, ICAAP, MiFID II, Transaction Reporting, and E-trading. Many of these projects required extensive planning, logistical coordination and sourcing and managing people with diverse skill sets and from different parts of the firm. Through these projects, Leiping has acquired the experience to lead, motivate and manage multi-disciplined teams, and deliver complex and challenging projects.
Leiping brings many years of experience working for both financial institutions and consultancy firms, during which time he has acquired a deep knowledge of risk management, internal controls, financial regulations and governance.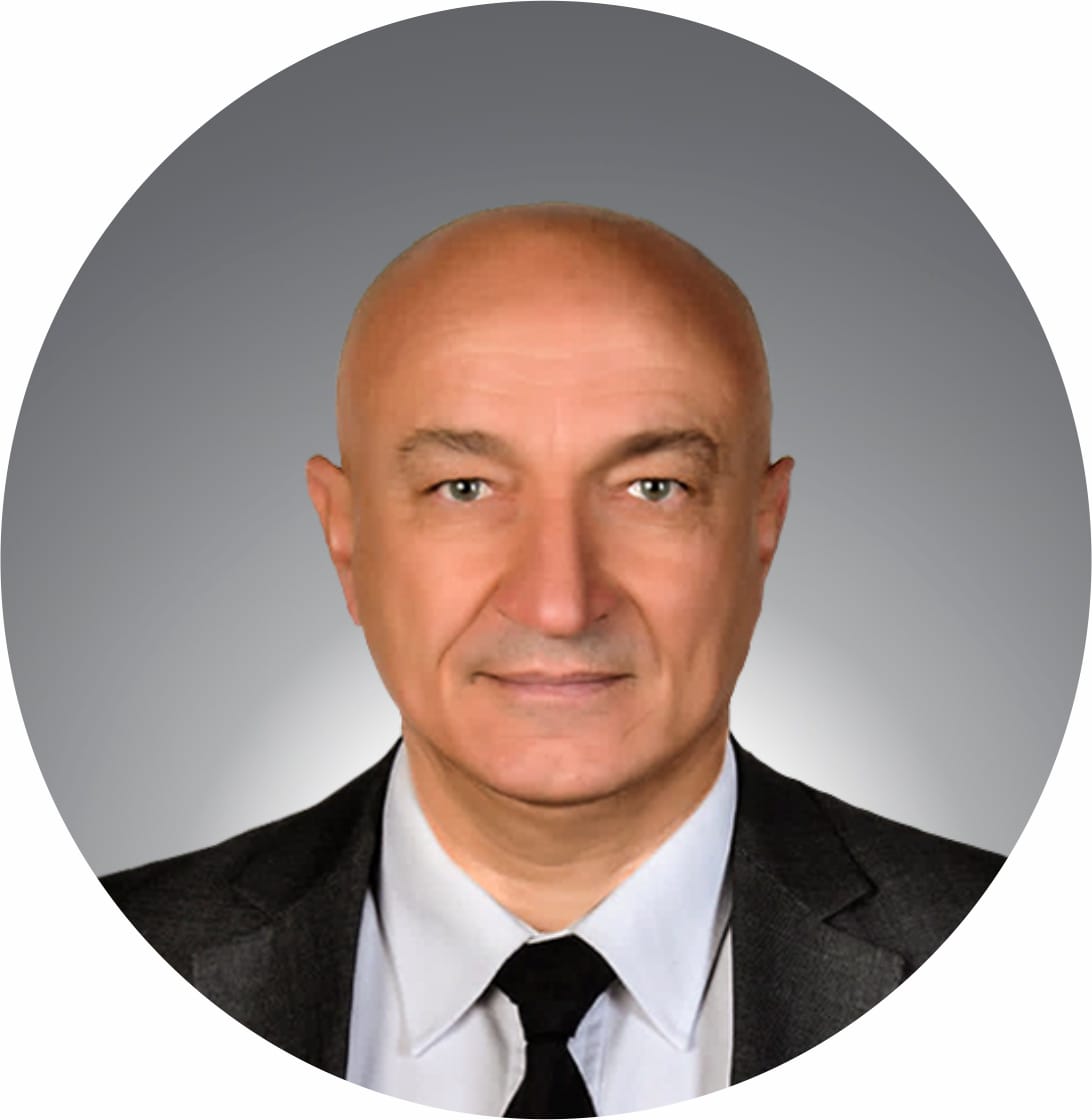 Ali Dogan
Ali is our Turkey & CIS regional partner based in Ankara. With over 30 years' experience in a wide range of industry and sectors including as an academic in a University, to corporate/project finance financial services specialist who has designed and evaluated a diverse range of major industrial projects from cements and sugar factories to national level privatisation and defence projects.
Ali was a member of the founding team of Turkish Prime Minister Privatization Administration, Mass Housing Administration (TOKI) and the Undersecretariat of Defence Industries (SSM). As SSM Head of Department, he served as the founding member of the TAI-F16 board and co-chairman of the ROKETSAN founding board. FNSS, Mercedes Unimog, MKEK Oerlikon Air Defence, ASELSAN Micro Electronics are amongst the projects he coordinated on behalf of SSM during their realisation. He served as the mission member of the Turkey-US Defence Industry and Economic Cooperation and the participant of the Star Wars Project (Strategic Defence Initiative, SDI) on behalf of Turkey. He also served as the founding General Manager of Marmara Securities and Finance Corp. an authorised stock broker in the ISE, Istanbul Stock Exchange.
Ali worked for the Prime Minister of Turkey as Deputy General Manager of Turkish Electronics Industries Corp. where he contributed to innovation projects such as smart electronic taximeters and smart card based electronic metering systems for utilities. Ali also served as founding General Manager and Chairman of Euromarket Joint-Venture, a Turkish-Ukrainian joint venture operating in Ukraine and worked as an Assistant General Manager at ÇAMSAN, MDF Factories. He currently provides training, expertise and consultancy in EU Projects as a certified expert.
Ali holds a Masters in Business Administration from the Faculty of Political Sciences (SBF) of Ankara University.
Sadiq Hameed
Mr. Sadiq Hameed is Head of Legal at Fortis Auxilium, a qualified lawyer with regional Bar membership, who for the last 27 years has practiced Law internationally in the fields of Criminal and Civil Law, including Human Rights, and Employment Law.
Sadiq specialises in Contract and Employment Law and has been a legal consultant to several Not-for-Profit organisations and advises businesses where Supply of Goods and Services agreements form part of the backbone of a business' contracting infrastructure. Sadiq provides practical legal advice to Private Clients across a spectrum of services, including Family Law and Mediation, Immigration, Probate and Estates, Residential Property, Trusts, and Wills & Estate Planning, Franchise contracts, Joint Ventures and other forms of collaboration arrangements. Lately, Sadiq has been advising health & social care sector companies on compliance and training.
Sadiq has worked for several law firms in London, which were on the panel of major UK banks, where he dealt with residential mortgages, and commercial leases alongside civil matters. He has a sound experience of business formation and personal law, which usually go hand in hand, and in this regard his Mediation (Alternative Dispute Resolution) certification and experience is an added advantage which can pre-empt bitter litigations, thus saving precious time and money.
Sadiq has a bachelor's degree in Economics and Political Science, a master's degree in Political Science, and an LL.B (Bachelor of Laws) with honours from London, which he later supplemented with an industry recognised UK qualification in Health & Social Care Management in the light of the increasing work in this sector.
Sadiq has been a visiting instructor in Contract Law at a staff training college of an international bank and has also served as a lecturer of Business Law, Industrial Relations and Business Ethics to MBA, BBA & BBA-I.T programmes at various universities. He taught Law to students studying for professional accountancy programmes including, the ICAEW, ACCA & ICAP. Sadiq developed and implemented a law curriculum for a new MBA specialisation programme dealing with non-government organisations with special emphasis on industry knowledge and work skills, in close consultation with the relevant government department and UN agencies UNICEF (United Nations Children's Emergency Fund), ILO (The International Labour Organisation) and UN Women. Sadiq, is a founding member of a criminology research body and think-tank, established by a handful of academics and senior law-enforcement officers.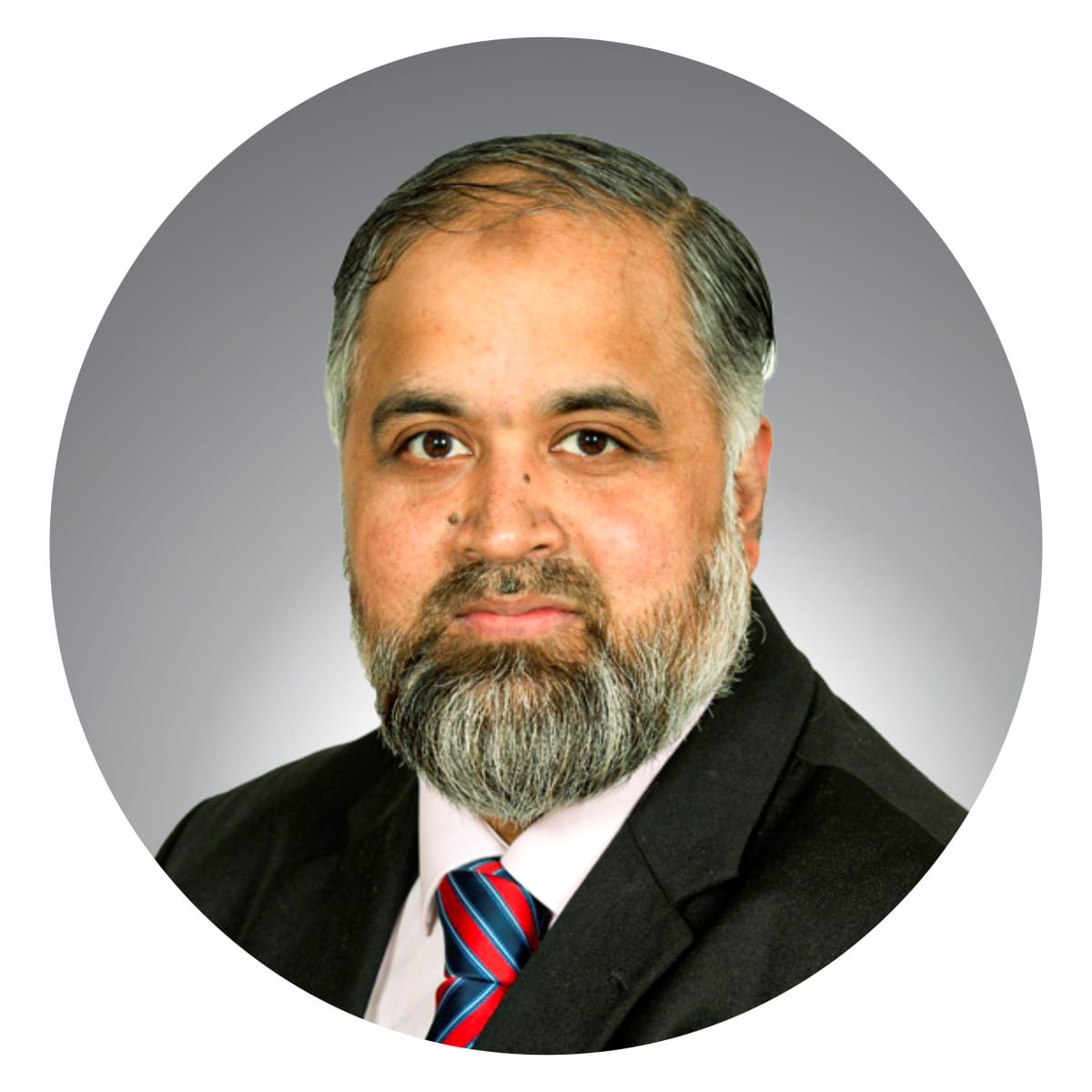 Asim Khan
Asim Khan is a Fellow Chartered Accountant with more than 25 years experience in financial services in Middle East and Europe. Asim is the Chief Executive Officer of Khalij Group, a partner firm of Fortis Auxilium, which is an award winning FCA regulated investment and advisory boutique headquartered in the United Kingdom with presence in United Arab Emirates, Bahrain and Pakistan.
Asim specialises in providing strategic financial advice, Investment advisory and structured solutions to clients, which includes financial institutions, asset managers and family offices based in Europe, Middle East and Far East. Asim has experience in working across all product types and asset classes, and under his leadership, Khalij has developed assets under advisory in excess of USD 1 billion. Asim also advises his clients in raising funds and distributing financial instruments and has helped his clients raise in excess of USD 500 million over the last 3 years.
Asim is a regular speaker on investments, finance and fintech conferences and seminars and have also appeared on television in the United Kingdom and Europe. Asim also holds an honorary doctorate in comparative religion.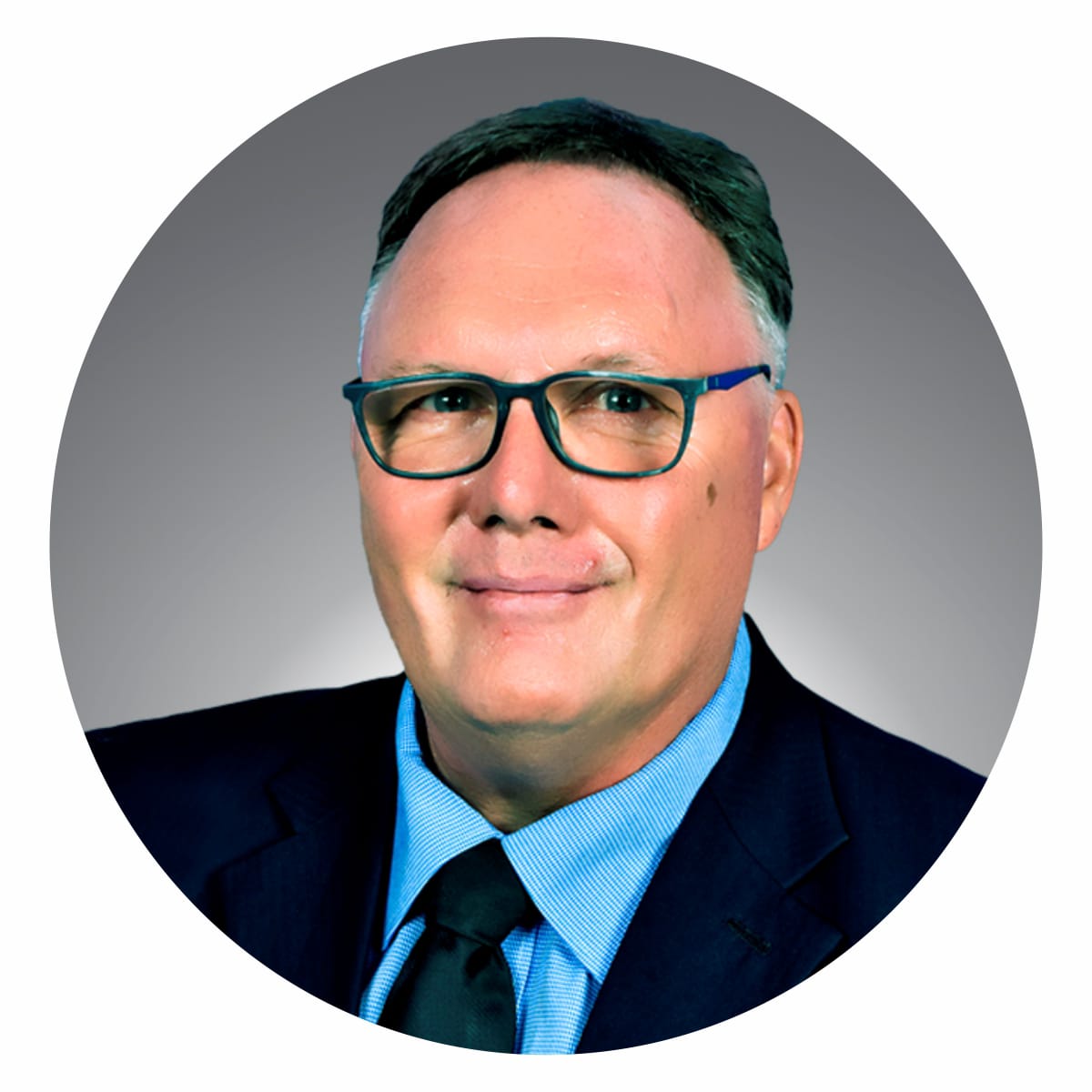 Brian E. Vibenholt
Brian is Head of Assessment & Conformance at Fortis Auxilium. A dynamic results-driven academic professional with four decades' experience of leading operations in Quality Management, Innovative Development, Environmental Management, Waste Management(including handling of toxins, chemicals, equipment and materials), Food Safety & Waste Recycling, Health & Safety (including work side safety), Process Optimization and Project Execution.
Before joining Fortis Auxilium, Brian worked with private sector companies in Kuwait to implement sustainable solutions in the areas of Health & Safety (including work side safety), Waste Conversion and Renewable Energy. The scope of his work included Energy Auditing and Monitoring, Marine Environmental Data Analysis and Air Quality Monitoring. As part of the environmental management project, Brian conducted Energy Auditing and monitoring, analysing marine environment data, and air quality monitoring.
Brian is well versed in developing and certifying management systems, assessing compliance against ISO standards, local and international legislations, internal policies and procedures. Brian's career includes a broad range of industries across 16 countries in four continents. He has been working with the ISO standard systems since 1986 and was involved in the development of the second edition of the ISO 9001 Quality Management System.
Since 2013 Brian worked through his Vibenholt Consultancy, to successfully lead a number of major environmental improvement projects and advised on acquisitions of environmental improvement equipment for waste management, which increased clients' profits.
Alongside consulting, Brian lectures at private institutions in management disciplines. He is an Instructor and Trainer on Environmental Improvement Technology, Lean Six Sigma courses for Green-belt/Yellow-belt, runs special courses in Risk Assessment, Failure Mode and Effect Analysis (FEMA) & problem-solving, and PRINCE 2 Project Management for international clients around the world.
Brian has authored Quality booklets on 8D, FMEA, Value Add Auditing, SPC and Continuous Improvement, and management of Team Work Conflict and Problem Solving. He is a certified PRINCE2 trainer and Lean Six Sigma instructor for class room training and has tutored post graduate students in Environmental Engineering, and Quality Health & Safety Environment Management Systems.
Brian is an enthusiastic diver, and he completed a degree in Marine Biology to facilitate his passion for identifying and nursing coral and the coral biome.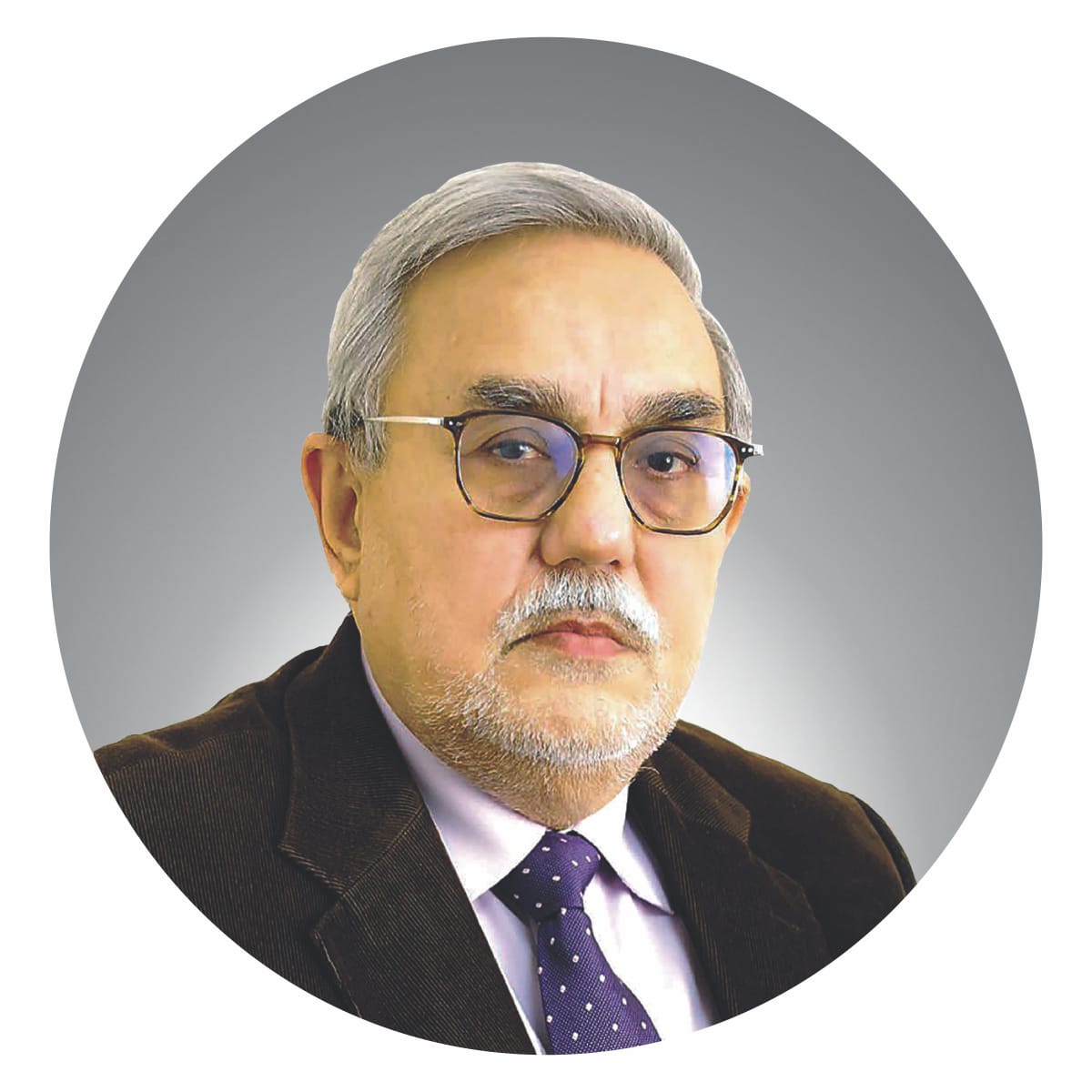 Mohammed Rizvi
Mahmood Rizvi is a Partner at Fortis Auxilium, specialising in providing strategic and operational advice on all business matters relating to small and medium enterprises. He is practice principal at MAR accountancy services, a Fortis Auxilium partner firm, which has been providing accounting, Tax and PAYE services for last 35 years in Yorkshire and Lancashire to a wide range of private and corporate clients.
He also has experience of working on tax investigations including COP9 and other fraud and criminal investigations. He previously has worked as a financial adviser to private and corporate clients advising them in all matters relating to business insurance, equity and debt funding helping clients secure private, commercial loans and mortgages.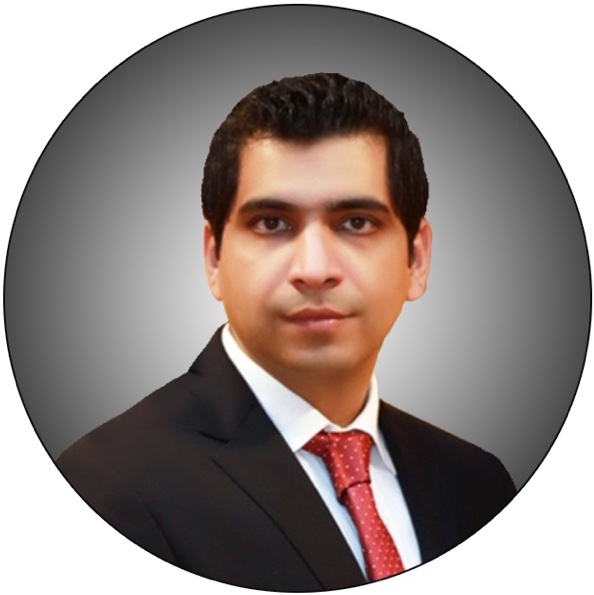 Omer Muhammad Alam
Omer Muhammad Alam is founding partner at Malcus & Myre, an affiliate company of Fortis Auxilium. He has over nineteen years' experience in audit, assurance, and consultancy services. Omer is a member of the Institute of Chartered Accountants England and Wales (ICAEW) and a Fellow of the Association of Chartered Certified Accountants (ACCA). Omer is an Alumni of Ernst & Young (Pakistan).
Omer has deep understanding of business risk consultancy including financial advisory and his experience includes operational and financial audits, production of policies & procedural documentation, preparation of internal control systems, and delivery of risk based internal audit assignments. He has extensive experience of directing and executing consultancy projects including risk assessments, financial due-diligence reviews (DDR), business feasibilities, feasibility studies, pre-award assessments of provincial governments, ministries and NGOs, analysis of internal controls and accounting systems, development of accounting, procurement, internal control, management and administration manuals and analysis of information for management.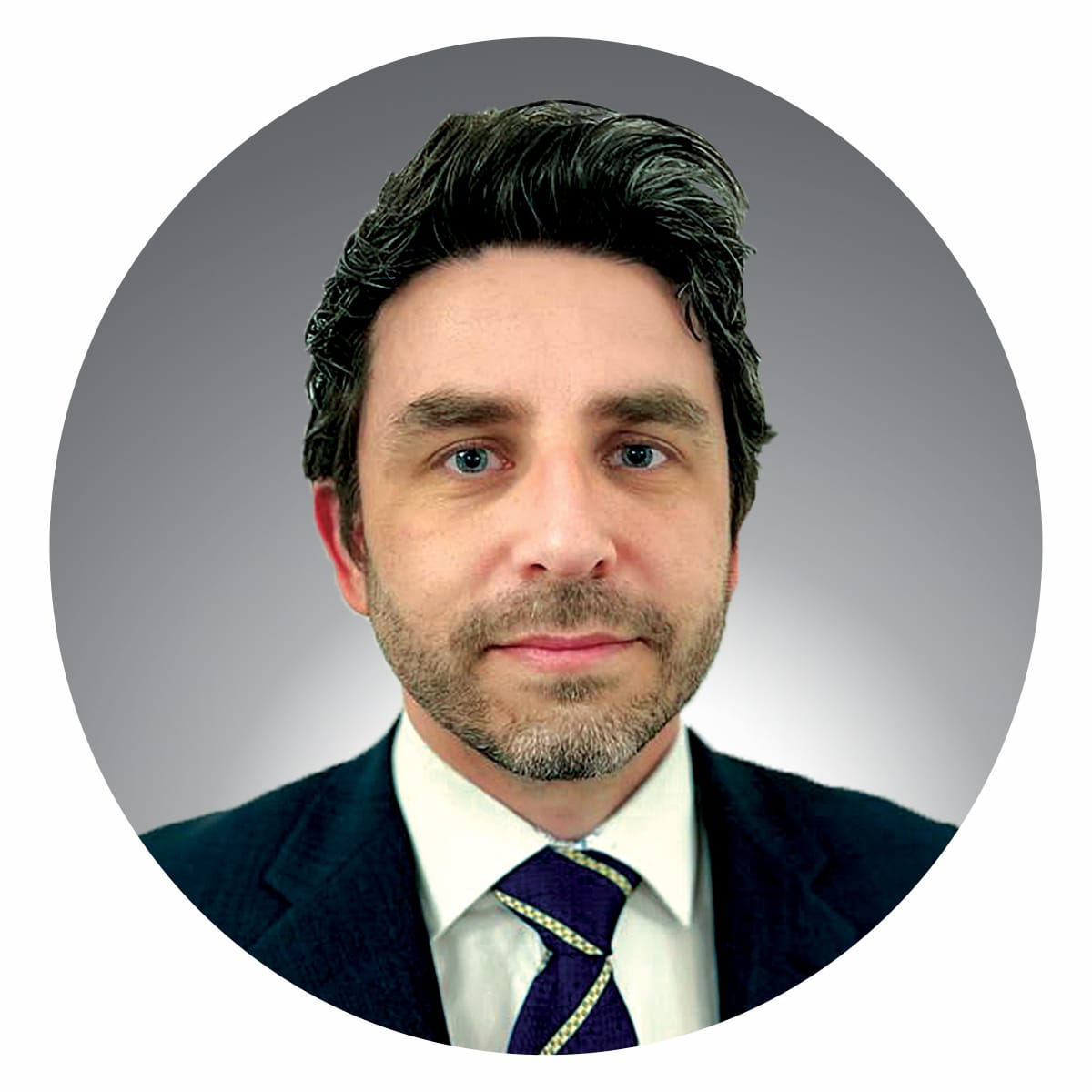 Steve Cochrane
CISSP and CCSP Security consultant with extensive experience leading the implemention and management of large scale and complex security programmes. Areas include Security Architecture, Audit and Assurance, Data Security, Cyber Resilience, Risk assessment and management, IT transformation, Public Key Infrastructure (PKI) and Cloud.
Cross-sector experience of regulated environments covering Finance, Health, Central Government and Telecoms. Implementation of frameworks such as ISO27001, PCI-DSS and NIST.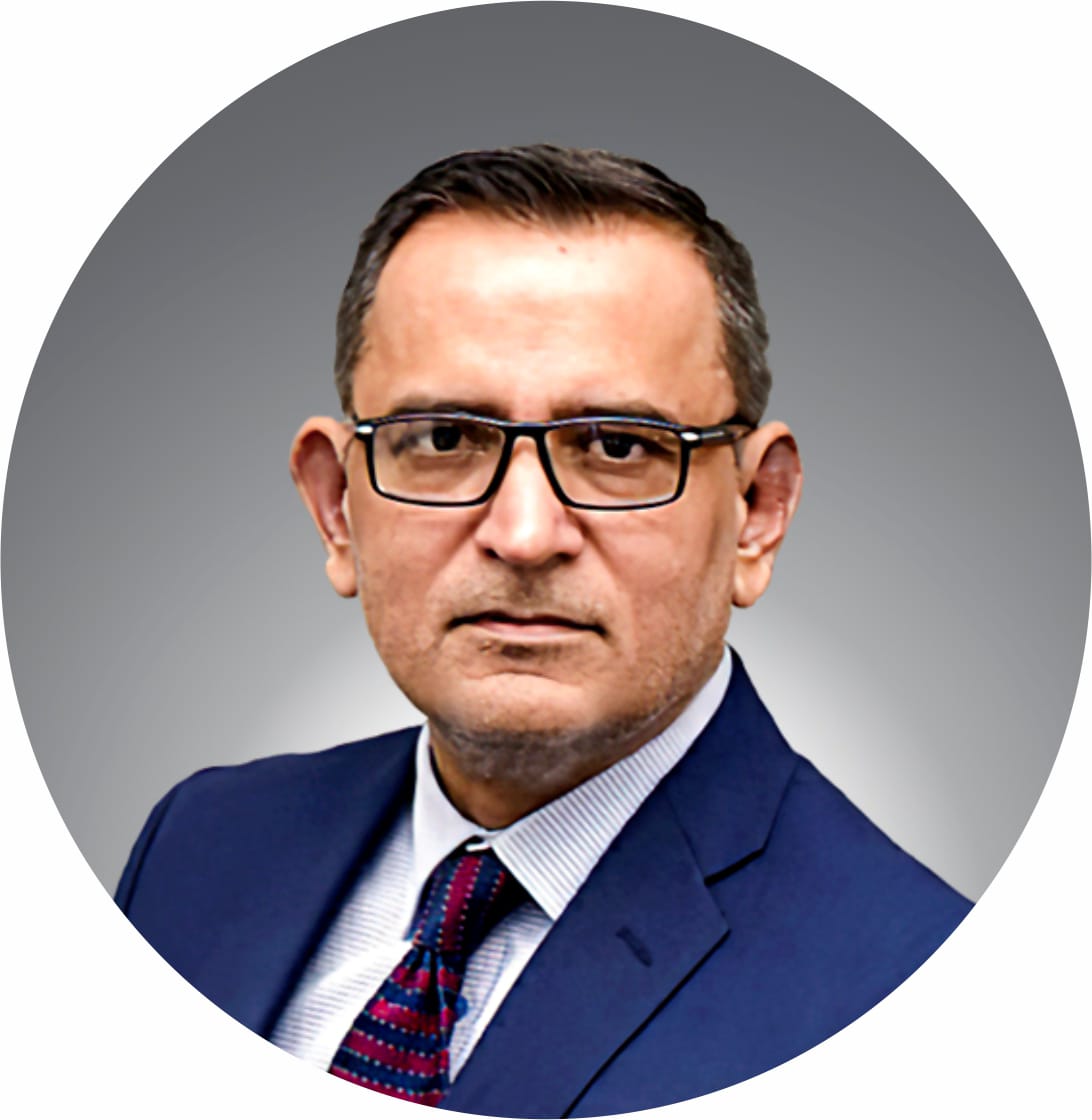 Muhammad Wasif
Wasif is our North America regional partner, based in Canada. With a career span of 25 years in global corporates ranging from consultancy to pharmaceutical, consumer goods and retail/asset management solutions. Wasif has extensive experience of leading finance and business transformation change programmes. Including ERP implementations and business process improvements.
As country CFO for an international conglomerate, Wasif turned around an ailing debt-ridden company into a profitable cash rich business delivering strong and sustainable financial performances. Wasif's expertise and experience includes a deep understanding of business and finance systems and this allied with his 'can do' mind set and strong leadership style means that he thrives in change environments, and has extensive experience of building, leading and mentoring teams to deliver strategic change.
Wasif is an astute professional who has delivered challenging projects in large complex multinational environments. His experience includes: ERP implementations, shared services implementations, as well as overhauling legacy systems.
Wasif is a Certified Public Accountant (CPA), Cost and Management Accountant (CMA) and Project Management Professional (PMP).